Do as the Polynesians Do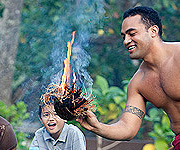 For years, it's been our job to give visitors a first-hand look at the fascinating cultures of the islands. And now for the first time, students can spend the entire evening – and next day – like a true Polynesian.
We'll teach students how to make fire using just sticks. Show them the fine art of island cooking. And at night they'll learn how to use a star compass for navigation.
To top things off, students get to see the remarkable Iosepa, an authentic voyaging canoe built in the traditional Hawaii style, and they'll hear the tale of Polynesian migration in the Pacific.
Adventure for Every Student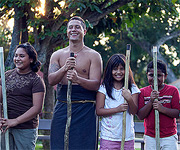 The Polynesian Explorer Overnight Program is available once a week on Thursdays (with some exceptions). We can accommodate groups of up to 200 students and chaperones a night. Plus your school can come individually or be grouped together.
Delicious snacks and a breakfast will be provided by the Polynesian Cultural Center. Students and parents can bring their own dinner, or for an additional fee they can enjoy an ala carte meal.
If you'd like your school to participate in the Overnight Program, visit PCCovernight.com. Or just give the center a call at 293-3068.
About the center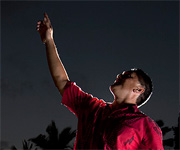 The 42-acre Polynesian Cultural Center is located in La'ie on the beautiful North Shore. We represent eight island cultures spread over fifteen million square miles of the Pacific Ocean. Our goal is to give visitors a whirlwind tour of Polynesia.
Native guides help provide an up close look at these diverse and fascinating cultures. We also have the most authentic Hawaiian luaus, Hawaii's newest and largest evening show and more. For more information, click here.